Do You Find That In Your Current Situation:
You feel depressed, hopeless and unhappy?
You are sad and full of grief?
You feel devastated by a recent divorce or separation?
You lost your loved one and don't see any reason to live any more?
Your state of mind seriously affected by an illness
Before Transformation Coaching...
After Transformation Coaching: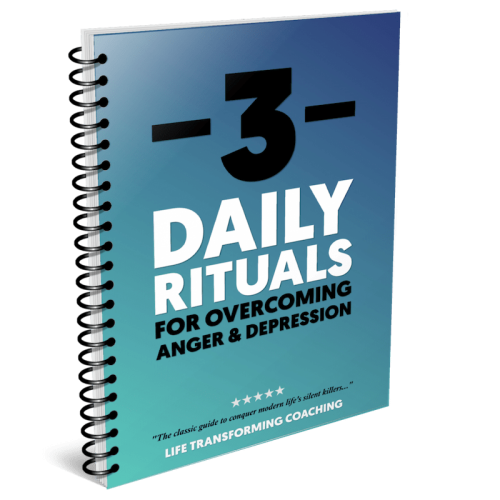 FREE Book! 3 Daily Rituals
The Classic Guide to Conquer Modern Life's Silent Killers…
Click the button below to take a free quiz to discover your current levels of depression.
Plus, get your free copy of '3 Daily Rituals For Overcoming Anger & Depression' sent right to your inbox, along with additional tips and tricks.
If You Are ready to overcome Depression and want to start...
You don't have to go through this alone.
I am here to help you overcome what you're going through right now in life with coaching.
If you are ready to overcome your depression, click the button below and schedule a call with me: